When we go through our daily lives, we often give hardly a thought to how close we are to disaster. Every living moment – walking the street, taking a bus or even playing with our kids in the park – there is always the chance that something bad might happen. Looking at motor vehicle accident statistics alone is an eye opener. If you go camping, engage in any extreme outdoor activity such as rock climbing, sailing or rafting – the risk of injury becomes greater still. Being prepared for the worse is often the only way to save lives in a hard situation. That's why we offer you this choice of select First Aid and CPR training courses, now available in our Downtown Toronto first aid training school.
Toronto Training Facility is Located at:
527 Bloor Street West,
Toronto, ON, M5S 1Y5
-Click Here for TTC Directions
2 minutes walking distance from Bathrust Station
Paid-Parking Available (Full Day => $8)
Toronto First Aid - CPR/AED
Toronto First Aid - Recertification
When your certification is about to expire, it's time to recertify. But that's not the only reason to take this Toronto First Aid course. New methods and techniques are developed every day, improving on the efficiency of your first aid efforts. Being up to date in this field is an absolute must. Course offered:
Standard First Aid & CPR/AED Level C/HCP Recertification
Toronto Blended First Aid - CPR
This overview course is great for people with busy lifestyles who nevertheless understand the necessity of knowing first aid basics. It is not as detailed and in-depth as other training programs, but simple and not time consuming. The bare minimum that every person should know.
CPR/AED level C/HCP
Emergency First Aid & CPR/AED level C/HCP
Standard First Aid & CPR/AED level C/HCP
Advanced First Aid Courses
Coast2Coast offers a variety of Advanced First Aid Courses. Our responder courses center on practical and hands-on experience and we pride ourselves by simulating real scenarios to prepare our students the best way possible. Here are the Advanced courses we offer:
Oxygen Administration
First Responder Courses
Emergency Medical Responder Courses
Emergency Medical Responder Recertification Courses
Emergency Medical Responder Upgrade Courses
Testimonials!
Here are a few quotes from some happy customers.
Toronto First Aid & CPR Training Courses
We at Coast2Coast First Aid and Aquatics Inc. pride ourselves on developing the ultimate training facility for CPR/AED, Emergency or Standard First Aid, and Child Care First Aid training in Toronto. Our courses utilize the latest, state of the art training supplies and equipment. Our instructors are each hand-picked Canadian Red Cross veterans with both instructional and practical experience. Together with them we have devised the most efficient, interactive and educational First Aid and CPR training plan for the ultimately best learning experience for you. First Aid and CPR should never be taken lightly, and the difference between mediocre training and the best training you can get is going to reflect on your competence at saving another person's life. That's why you should always go with the best.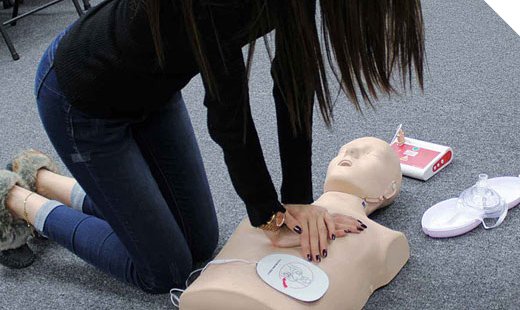 Benefits of Group/Private Courses
Discount in course price
Centralized billing and reporting
Easy Management
WSIB approved courses meet federal and provincial occupational health and safety legislation
Canadian Red Cross certificate, valid for 3 years
Best Price Guarantee
We're so confident you'll find the best price for your next course at Coast2Coast that we guarantee it! Find a cheaper identical course and we'll beat that price by 10%.
What Course Should I Take?
At Coast2Coast we are always trying to make things easier for you. One of the most common areas we find our customers confused, is which course is the best for each person. Click here so in just 2 easy steps you can register for the right course you need.
Toronto Training Facility Gallery: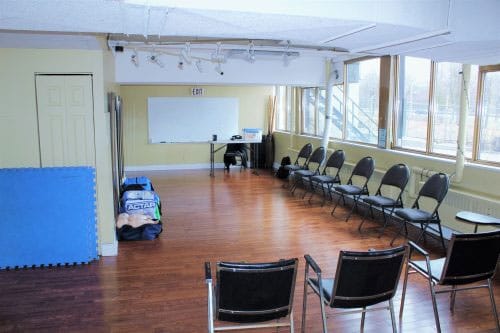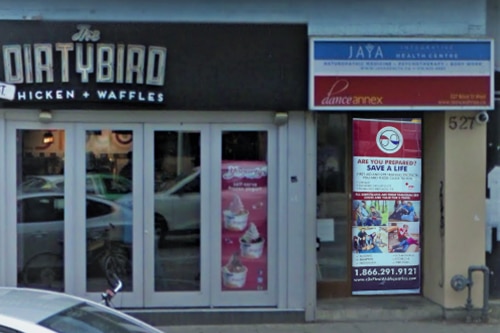 You Learn CPR, We donate . . .
Helping Those in Need is the Responsibility of Those Who Can. Coast2Coast is now pleased to announce that a portion of all the proceeds will be donated to the Sick Kids Foundation. Yes, not only you Learn how to save lives, but you can Help Save Them too. We are in business to help people change their lives. Sick Kids Foundation is fighting to make every kid a healthy kid, and we have just joined them to fight it.
You Register. You Learn. We Give.
Some of Our Happy Clients